Funding My Life
So having reached the age of 55 years, I am in limbo as to how to progress in my world of finance – or lack of. I am exploring the world of income or in other words seeking a job!
I must admit I haven't been that vigilant on the job front – I find the whole process of applying for jobs bewildering these days. Having been self-employed for the last 15 years, the whole 'application find a job' system both daunting and intimidating.
I mean the jargon they use in the job description bewilders me, even for working in a shop. This results in me doubting my capabilities after reading the first introductory sentence!
I then have to remind myself just what I have done in my career since I left school.
Online World
So whilst trying to be brave and click 'Apply' on my phone to the latest job that doesn't sound too soul-destroying, I am carrying on dabbling in the online world. Etsy Shops, KDP Amazon low content books, blogging and various other little income earners.
Don't get me wrong, these too are just as soul-destroying. The world of SEO (search engine optimisation) mystifies me, no matter how many articles and youtube explanations I read or watch. Oh to have a young mind to keep up with it these days!
Etsy Journey
I opened my first Etsy Shop for my modelled cake toppers a couple of years ago, after my own website kept getting hacked. I had a few sales without the aggro of having to keep fixing my website. When I decided to go to France for a couple of months I was able to put my shop on vacation mode. (Not yet reopened as I'm lacking that creative vibe!). This is a great benefit of Etsy as opposed to your own independent platform/website.
However, I have since opened up two other Etsy Shops – one for digital art prints (where you can purchase an art print which you can download & print yourself – great for instant/interchangeable wall art for your home ) and the other linked shop for physical prints and gifts. It's early days yet and I am still persevering, although quite hard when there is little or no feedback.
It really depends what you are wanting to sell on Etsy, but basically it is a platform for handmade items. Some people have done really well. Like anything though, you need to invest time, energy and money in promoting yourself.
If you fancy opening up your own Etsy shop there are loads of articles available on google. The actual process is quite self-explanatory and Etsy will walk you through it.
KDP Amazon
The other online venture I've been dabbling in is creating low content books on Amazon. It costs nothing to create your notebooks/diaries/colouring books and you earn royalties if any of them sell. The royalties are only about £1-£2 per book but some people have hundreds of books which can make them a nice little earner!
I've only created a few so far. It is both fun but also frustrating, a process which can take a huge chunk of your day/days just to get the format right. There are a few online programs you can subscribe to, to make the process easier. Again it is down to SEO to get yourself seen. As you can imagine there are thousands of such books being published each and every day!
So early days on this but again, check out for yourself. Go to Amazon's main homepage, go to the bottom of the page and click on the 'Independently Publish with Us' section.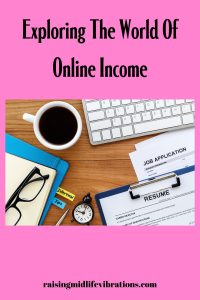 If you want to follow my journey on Amazon take a look at my Author Page where more books will gradually be uploaded.
Fairs/Fetes
With Christmas fast approaching, numerous fairs are popping up so I'm having a little stall at my spiritual groups Christmas Fair in December. I'm hoping it will help to motivate me, on my journey of exploring the world of income and a chance to get into the 'spirit' of things.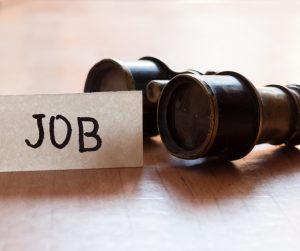 Some links may be affiliate links but at no extra cost to you