A New Life In Brittany by Claire Martin
When Suzanne asked me to write about moving to France, I had no real idea what I'd say, unusual for me, those who know me would say.
Our romance with France began many years ago before Dave and I met when we each began taking holidays with previous partners and family. A habit that remained and grew when we got together.
What's strange is how we ended up in Brittany.
We holidayed in the west by the coast, in the Charente, the Loire, Dordogne, and the south. Always talking about moving or buying a holiday home. The hours we spent trawling the property sites; looking at properties; talking, dreaming, and trying to work out if it would be possible.
Dreaming the dream….
To say we were convinced we could never do it is an understatement. It got to a point where we said "Enough!" and put it to bed.
That was when everything began to change. Literally, over a few months there were issues with our jobs – changes that neither of us were happy about and on a whim, we booked a holiday in Brittany. We chose a place recently taken over by a British couple. We were inspired by them and on our return, we arranged viewings on several properties in Poitou Charente and booked a place to stay, then we booked viewings on properties in Brittany and a place to stay there too.
It is quite an experience I have to say, looking at houses in France. They are never quite where you think they will be and there is always a skeleton or two that has been omitted from photos and description!! We point blank refused to enter one on sight and almost ran from another…. 😊
At this point I ought to say, we were looking at a particular kind of property. Ones that would provide us with an income. They all had Gites or were Chambre d'Hotes or both. We had thought we would choose a property in the Charente but the properties we liked best and which we thought were the best option business-wise were in Brittany. We returned home with our heads spinning, put our house on the market, and decided – if it sold, we'd go back for second viewings, if it didn't, we'd stay put.
Despite having put it on for more than the estate agent recommended we sold very quickly, very, very quickly! "It was meant to be", I hear you say! And we think so too.
To say heart won over head is an understatement but we fell in love with L'Ancien Presbytere in Lescouet-Gouarec. We bought a three-story five bedroomed house with five bathrooms and a wealth of history and original features. It also has a lovely cosy Gite which like the 'Tardis' is deceptively small on the outside but opens up into a sunny welcoming space inside. We also have a spa building housing a Hot tub and sauna and beautiful gardens all set in a tiny French village surrounded by countryside and incredible wildlife. As if that's not enough we are centrally placed in Brittany with accessible coastline to North, South, and West; a wealth of historical sites; towns and villages; churches and lakes; museums and rivers, and the Nantes Brest canal right on our doorstep.
We feel extremely lucky every day to be custodians of such a wonderful place. We love living here. Working and playing together. We have made some truly wonderful friends without whom some of the things we have encountered here would have been impossible. We have been totally and warmly welcomed by the commune and have an incredible social life, not parties every week but good, like-minded people to share time and conversation with. Our first year in business and we have great reviews; we have met some lovely people and made many new friends and have had return guests already.
We must be doing something right.
Not everything has been a breeze, I'd hate to mislead anyone.
Dave & I miss our families and our friends very much but today's modern technology makes seeing them and talking to them so simple. We are not far from the ferries to get back for a visit either.
We have certainly had problems and issues to overcome. The French 'paperwork' is infamous and for good reason – and there's tons of it!! The language is very difficult to master, we are trying, Dave is improving gradually – me not so much but I still make myself understood and understand in return. A smile and a little patience go a long way, add in a few gestures and some arm waving and you're practically a native! We still have an awful lot to learn, a lot to find, sort out, and discover. We make mistakes and will continue to do so I'm sure. But our life has changed beyond all recognition, we feel happy and blessed. Being here, out in the garden, or walking by the canal or a local lake is a tonic for mind, body, and soul.
Would we do it again? Yes. Absolutely.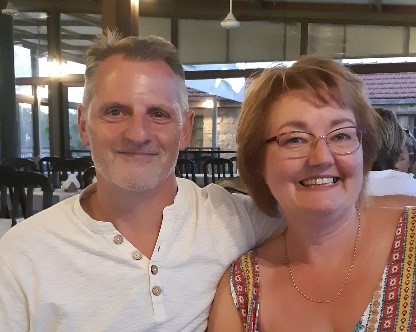 Living the dream; Loving the dream.  
Claire & David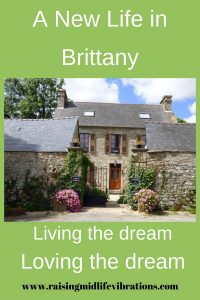 Thank You, Claire!
Thank you so much Claire for your inspiring post about your new life in Brittany and for sharing your adventure with us.
For anyone who would love to stay at Claire & Davids pop over to their website www.theoldfrenchrectory.com for more info. I've had the pleasure to see the place myself and I fell in love with it. The ideal location for touring & sightseeing, away from the hustle & bustle of daily life.
It's not been a great year 2020 but we can certainly make some plans for 2021/22!
Have you got an Interesting Article or Hobby – then we would love to hear from you!