Spring Days On Their Way
It seems to be never-ending, the constant rain and lack of sunshine. I must admit we have been a lot luckier than some who have had their homes flooded and their lives disrupted. Hopefully, better days are on the way and we can look forward to those springs days of sunshine and the burst of colourful spring flowers.
So what have I been up to – my Wednesday muse!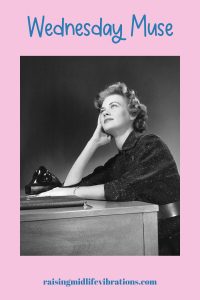 New Course
Well, I'm looking forward to starting a new course. Yes, another course as some have said! It is something I have been contemplating for a while but didn't have the confidence in myself to explore. It was only when I met by chance a few other ladies who were in this field and I asked them how they had chosen this career, also later in life, that I opened those doors. And that is the field of Counselling.
And yes I've also had eyebrows raised from my loved ones wondering if I am 'stable' enough in myself to deal with other people's problems when I am still dealing with my own! Anyway, it is quite a long process to actually train as a Counsellor but a career that draws me. My 'toolbox' is already rattling with some of my varied life experiences that hopefully stand me in good stead.
I explored several courses, attended a couple of interviews in both Bournemouth and Southampton. I've had the chance to speak to several other people who have trained and I have decided on the Bournemouth course with Redlands. It consists of self-study and one day a week attendance initially with group interaction and discussion.
The first level starts in a couple of weeks, and if I decide to continue into this work I will progress onto the next levels over the next 3/4 years. (I'm not sure how I will fund this yet – but I am putting it out to the 'Universe' to show me the way!).
Stage Of Life
It's probably a good stage in my life to start this training as it still allows me to be around for my parents. I also don't have the commitments/responsibilities of family life and I am pretty much a free agent. I think mid-life can open up new opportunities, new insights and a new you in a way. Maybe like re-inventing yourself!
Keep Fit
I've also recently joined a local sports club to get a little fitter. Although I went down with flu for a couple of weeks which I think was from the swimming pool! It's not a bad deal signing up to their reduced day rate & it means you can do numerous different classes. Why not check out your local gym in your area to see if they do deals as well.

I'm enjoying Yoga, Ballet and tried the Legs, Bums and Tums class today. The ballet takes me back to when I was a child hearing the beat of the piano keys. I'm not anticipating 'body beautiful' but hopefully, I might get a little more 'toned', improve my posture and tighten up my flabby bits!
Hey, I've still got to look on the bright side of maybe meeting 'Mr Right' or even 'Mr Halfway Right'. Talking of which my friend in Dorchester and I took a break as I was feeling a little 'hemmed' in and being a little too 'monitored'. Unfortunately, when you've experienced this in the past it doesn't take much to open up those old doors and raise the alarm bells.
However after some coffee dates, a few dinners and a brief interlude I think probably the old adage applies 'better the devil you know'! –